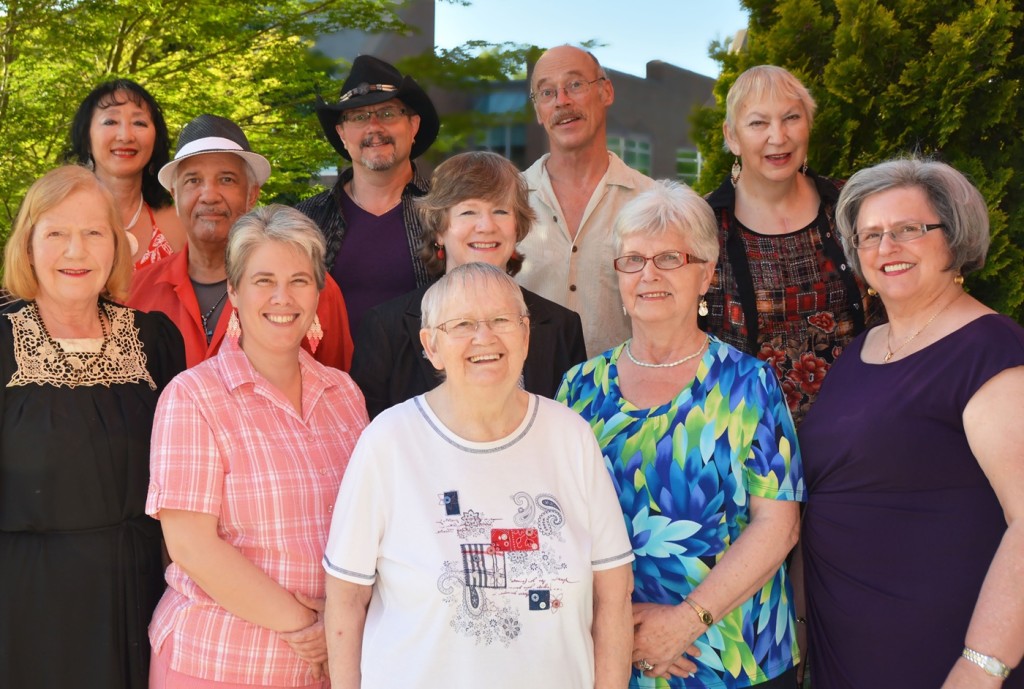 The Holy Wow Poets
On August 20th of 2009 The Holy Wow Poets Show was launched at Pitt Meadows Golf Course where 25 poets showed up to celebrate the commencement of a club that would with awe and honour end up at The Act Theatre at 11944 Haney Place in Maple Ridge B. C. On the 1st Tuesday of every month we gather there with awe and inspiration for our recital at 7:00 p.m.
Now we have reached 65 members and are delighted to listen to the masterpieces created throughout the year.  Lo and behold The Holy Wow Poets Anthology 2013 has been published and will be available in September.
We have so much to be thankful for and are beside ourselves with a group of fun loving folks that adore these monthly gatherings.  What's On Magazine, The Maple Ridge News and the Maple Ridge Times and Coffee News have supported us all the way and we are in awe of their encouragement…
Remember if you're a poet and you know it please come and show it.  At the Act Theatre the concession/bar is always open for you to savour your favourite beverage listening to soothing theatrical sometimes musical performances.
The Poet Laureate of New Westminster Candice James in our Anthology in the Preface says "In this the first collection of poetry by the Holy Wow Poets, you will find a myriad of themes and poetic writing styles.
There are poems that will paint brilliant and vivid images onto the canvas of your mind and there are poems that will gently spill pastel moods onto the palette of your soul.
The Poets' talent and imagination breathe passion into the words and the pages come alive with colour, excitement and emotion.
So read on – the journey into the vibrant poetic world of the Holy Wow Poets begins now!"