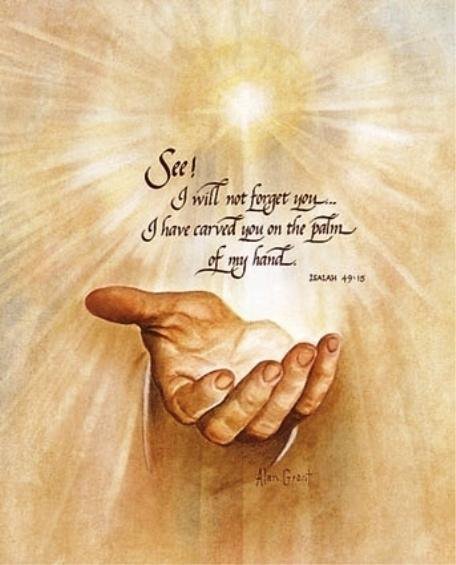 IF YOU FOLLOW ME THIS WAY YOU WILL NEVER GO ASTRAY
I TRIED IT MY WAY, HIS IS THE BEST WAY
I'M NOW WRITING LYRICAL SONGS KNOWING WHERE I FINALLY BELONG
DOING A SING-ALONG FEELING I AM HEADSTRONG
WHEN MY WORLD WAS FALLING APART AND I FELT I WAS RIDING A KART
HE SENT ME HIS SWEET HEART – HE MADE ME SMART
I THEN STARTED TO PRAY AND NOT TO MY DISMAY
I LET HIM SHOW ME THE WAY
HE'S THE HEALER OF OUR PLAY
AS WE SING AND PRAY.
KUMBAYA MY LORD KUMBAYA. 
KUMBAYA MY LORD, KUMBAYA.
KUMBAYA MY LORD, KUMBAYA,
OH LORD KUMBAYA.
WHEN I FIND MYSELF IN TIMES OF TROUBLE
MOTHER MARY COMES TO ME SPEAKING
WORDS OF WISDOM: "FOLLOW HIM!"
IT'S NOT AN EASY RIDE I WAS NOT A HAPPY BRIDE
I WAS THINKING OF SUICIDE I'D LOST MY PRIDE
SAYING GOODBYE TO THE OLD AND HELLO TO THE NEW
WAS LIKE HAVING AN INTERVIEW WITH THIS MYSTERIOUS YOU
TEAHING A T.B.I. WAS LIKE SINGING A LULLABY TO A BABY NOW SO FLUFFY
I'TS O.K. I'M ALIVE AND KNOW THAT I WILL THRIVE
SERVING MY LORD WITH SIMPLICITY AND HUMILITY.
BABY'S BACK WELL NOW DRESSED IN BLACK
NO LONGER CONTEMPLATING ON THE PAST
HIGH HO TIPPY TOE – I FOUND THE KEY AND HE SET ME FREE
I'M WALKING WITH GOD, I'M WALKING WITH GOD
WHEN I REACH THE AGE OF TEN
I BET I'LL BE A WORKING CITIZEN
YEAH!