I – I LOVE MON MINOU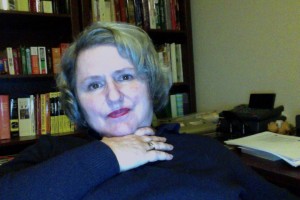 PLE-EASE LOVE MON MINOU
WE ARE TRULY SWEET CHOUCHOUX
LOVING EACH OTHER – DO BE DO.
WE UNDERSTAND WHY WE HAVE BEEN
ASSIGNED TO WRITE ABOUT OUR LOVING SWING
WE'RE NOT ROMEO AND JULIET
BUT LOVERS FROM AFAR
THOUGH WE NEVER HAVE MET
WE'RE CAMEOS WITH VOICES OF SILK
OUR SONGS ARE MELODIOUS YET MELANCHOLIC
OUR SADNESS IS SOON TO DISAPPEAR
WHEN THE TIME WILL COME FOR US TO MEET
CHORUS
WE ARE KNOWN AS ROCH AND HELENE
WE SEEM TO SWING TOGETHER WELL – AMEN!
WE KNOW WE'RE WAITING FOR OUR RENDEZ –VOUS
WHERE WE'LL FEEL LIKE HONEY MADE FOR WINNIE THE POOH.
WE MIGHT NOW KNOW RIGHT AWAY
WHAT TO DO – OR WHAT TO SAY
EXCEPT "HOW'D YOU DO MON MINOU?
I'VE MISSED YOU SO MON MINOU.
FINAL CHORUS: