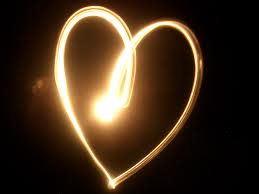 LISTEN WITH YOUR HEART
LISTEN, LISTEN TO ME
WHY CAN'T YOU SEE WHAT'S HAPPENING TO ME
MY HEART'S REACHING OUT SEEKING RELEASE
FROM FEAR AND DOUBT WITHOUT YOU MY LIFE
WOULD SEEM SO BARE MAKE US AWARE
THERE'S ALWAYS A RAINBOW IN THE AFTERGLOW.
LISTEN WITH YOUR HEART,
LORD GIVE ME THY PEACE
WHERE THER EIS HATRED, LET ME SOW LOVE
WHERE THERE IS DOUBT, LET ME SOW FAITH
WHERE THERE'S DESPAIR, LET ME SOW HOPE
WHERE THERE'S DARKNESS, LET ME SOW LIGHT
WHERE THERE'S SADNESS, LET ME SOW THY JOY.
LISTEN WITH OUR HEART, O MASTER DIVINE
GRANT THAT I NOT SEEK TO BE CONSOLED AS TO CONSOLE
TO BE UNDERSTOOD AS TO UNDERSTAND
TO BE LOVED AS TO LOVE
IT'S IN THE GIVING THAT WE RECEIVE
IN DRYING THAT WE ARE REBORN
LISTEN WITH YOUR HEART,
LORD I SURRENDER TO YOU MY SELF WILL
RESIGNING TO YOURS EVERYDAY
BECOMING A NEW HAPPY SOUL
SERVING YOU – PLEASE SANCTIFY
ALL THAT I THINK, SAY AND DO
FOR THE GLORY OF YOU!