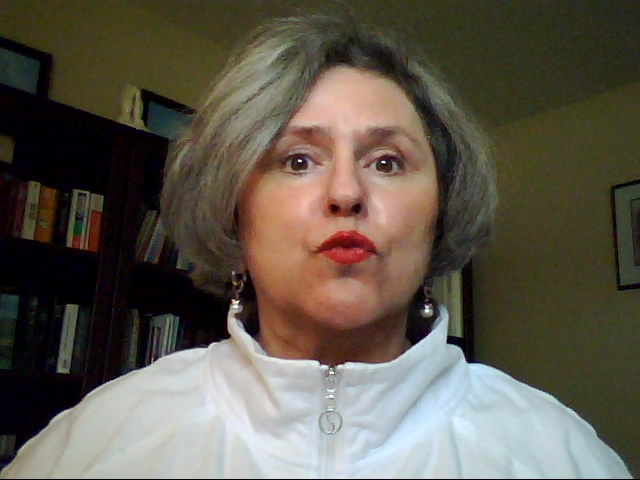 I'M MARIE NOELLE AND HELENE I KNOW
SHE ONCE FELT LIKE PUNCHED BREAD DOUGH
SHE BECAME SO FLUFFY – WOE OH
GOING THROUGH SUCH AN INFERNO
IT'S TAKING MANY YEARS TO UNDERGO
EACH SINGLE STEP BLOW BY BLOW
TRAUMATIZED BY SO MUCH SORROW
IT'S AMAZING SHE IS OUT OF THE UNDERTOW.
SHE SINGS:
CHORUS:
SWEET ME – FANCY FREE
BEATITUDINAL YOU MUST AGREE
STILL SMART WITH THE ZEAL TO HEAL
BUT NOT MADE OUT OF STEEL
COME ON FUND RAISE WITH PRAISE
WE NEED AN INSTITUTION NATIONALLY
TRAINING BRAIN INJURED AND SOCIETY
TO LIVE WHOLEHEARTEDLY.
TRAUMATICALLY BRAIN INJURED OR A T.B.I.
WE ALWAYS ASK "WHY ME?" IT'S OUR CRY.
IT'S SIMPLE CAUSE WE GO BACK INTO INFANCY'
RE-LEARNING EVERYTHING IN THIS CALAMATIY
NOW LET'S GET TOGETHER AND LEARN TO STRIVE
DON'T WE NEED MANKIND TO HELP US TO SURVIVE
WE HONESTLY ADMIT WE'RE IN A GREAT BIG MESS
SO LET US EMERGE WITH FINESSE AND NOBLESSE BY SINGING:
WE- – NEVER GIVE UP NEVER GIVE UP NEVER GIVE UP
WE – – NEVER GIVE UP NEVER GIVE UP NEVER GIVE UP
CHORUS CHORUS CHORUS