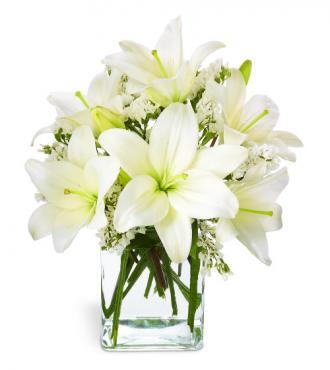 The white lilies are still beautifully blooming
After two weeks from Kam's Market into my home
What a fragrance so overwhelmingly astonishing
Where mysteriously I no longer feel wholesome
A new sense of identity is always submerging
With the help of a dictionary and thesaurus
As I have time with this weather really warming
My yearning for literary arts with God's Son Jesus
A Universal sense of belonging looms in my vicinity
Born and raised as a Catholic I want to serve him
Acquiring Christ-like and Mary-like ways to simply
Obey magnificently reading daily the bible with vim
For now much more than a quarter of a century
Life has continued in its usual yearnings for hope
With recovery and rehabilitation existing a destiny
Where comes the long awaited reintegration elope
In ten years I reached bronze which is my 1st base trimester
My next ten years I made it to the 2nd base which is brass
I am in my 3rd base/trimester which is silver for Levasseur
In four years I will have made it home to a Diamond pass
In my eulogy one day there will be mention of the following
1. Elementary School Teacher – Graduate of Teacher's
College in Sudbury, Ontario. English Grade 7 & 8.
2. Paediatric Secretary – For Drs. Hingston, Rigg and Dejong
3. Sales Representative for Benndorf -Verster selling Canon
Photocopiers
4. Sales & Marketing Manager in the Trade and Consumer 
Show Industry for Tracon Exhibition and Southex Exhibition
5. Founder of the Holy Wow Poets and thus a Poet
6. Singer, Song-writer, Speaker, Casual Guitarist, A few notes on 
the Piano.
7. Cancer Survivor
8. Traumatic Brain Injury Survivor
9. Yearning to be Spiritually Fit!
The Lily is my favourite flower because of its fragrance
Gerberas are my second because of colour and beauty
The bouquets would encompass my funeral with elegance
No worries folks I am still in remission and now feel pretty
Thank you for your ongoing well wishes and prayers
Also if you have read me thus far I am amazed with you