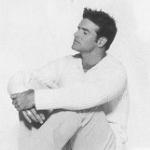 MY NAME IS ERRAND HELENE AND I COME TO YOU AS YOUR HEART REQUESTED. PER MY STUDY I WOULD LIKE YOU TO KNOW THAT I KNOW YOU "BY HEART"!
I, HELENE, AM SO HAPPY THAT YOU HAVE STUDIED MY HEART AND NOT MY HEAD BECAUSE I KNOW THAT YOU KNOW HOW MUCH IN NEED I AM OF GOD'S DIVINE REPAIR.
YOUR NAME I FIND FASCINATING AS IT HAS A GREAT SIGNIFICANCE.  YOU ARE AN ANGELIC MESSENGER AND I WILL LOOK AT THE DEFINITION OF YOUR NAME "ERRAND". THIS WILL HELP MY UNDERSTANDING OF YOUR PRESENCE TONIGHT.
ERRAND:
COMMISSION, COMMISSIONING, DELEGATION,   DEVOLUTION, DEVELVEMENT, VESTING, INVESTING, INVESTMENT, INVESTITURE, DEPUTATION, COMMITMENT, ENTRUSTING, ENTRUSTMENT, ASSIGNMENT, CONSIGNMENT, CONSIGNATION, ERRAND, TASK, OFFICE, CARE AND CURE.
TASK, WORK, STINT, JOB, LABOR, TOIL, INDUSTRY PIECE OF WORK, CHORE, CHARE, ODD JOB; ASSIGNMENT CHARGE, PROJECT, ERRAND, MISSION COMMISSION, DUTY, SERVICE, EXERCISE, THINGS TO DO, MATTERS IN HAND, IRONS IN THE FIRE, FISH TO FRY, HOMEWORK, TAKE-HOME WORK, BUSYWORK AND MADE WORK!
ERRAND, I HAVE SPENT TWO DECADES IN SEARCH OF A MASTERPIECE FOR GLOBAL CARE AND CURE FROM AN EXISTING CONSPIRATORY OF A GODLESS WORLD LEADING TO SELF-DESTRUCTION. EVERY TIME I TRIED TO MOVE FORTH I WAS KNOCKED BACK TO SQUARE ONE AND I AM BESIDE MYSELF IN AWE OF YOUR VISIT AND I LISTEN ATTENTIVELY.
"HELENE YOU HAVE OVER THE YEARS WANTED TO PUT JESUS FIRST BEFORE YOU THINK, SPEAK OR ACT AND HAVE BEEN HONESTLY SEEKING TO BE A FRIEND, MAKE A FRIEND AND BRING A FRIEND TO OUR LORD JESUS. IS JESUS IN YOUR HEART TONIGHT? WAS HE IN YOUR HEART TODAY, THIS WEEK, THIS MONTH, THIS PAST YEAR?"
OVER THE YEARS ERRAND I HAVE BEEN SO SELF-ABSORBED IN MY TEACHINGS THAT I LEFT LITTLE ROOM TO LISTEN TO JESUS, TO HEAR HIS VOICE, TO FOLLOW HIM AS THE WAY TO MY SALVATION. I SIMPLY PLUNGED INTO BIBLICAL STUDIES, BOOKS, POEMS, PRAYERS, WORLD ADDRESS, PREPARED TEACHING MATERIALS FOR THE WORLD'S STUDY OF THEMSELVES ALWAYS TRYING TO SHOW THE WORLD OF GOD'S PLAN – ETERNAL PLAN FOR US ALL.
CAN I ASK OUR LORD JESUS CHRIST WHAT HIS PLAN IS FOR HIS HELENE?
ASK HIM.  "DEAREST LORD JESUS CHRIST EMMANUEL WHAT WOULD YOU LIKE ME TO DO IN 2013?"
THE LORD JESUS CHRIST BEGINS BY SIMPLY STATING ONE WORD: "BE!" AND THEN I AM LEFT PERPLEXED AND ASK OUR LORD "BE WHAT?" AND HE ANSWERS: "BE ALL AND END-ALL!"
LORD I BELIEVE YOU WANT ME TO LOOK AT THE WORD "END" FIRST AND THEN ALL AND IN THE THESAURUS COMES THE WORD SURPREMACY AND SO I AMALGAMATE:
END:
END POINT, ENDING PERFECTION BE-ALL AND END-ALL, TEMRINATION, ERMINUS, TERMINAL, TERMINATING, TERM, PERIOD, EXPEIRATION, EXPIRY, PHASEOUT, PHASEDOWN, DISCONTINUATION, CLOSEOUT, CESSATION, CEASING CONSUMMATION, CULMINATION, CLOSE, CONCUSION, FINISH, FINIS, FINALE, THE END, FINISHING, FINALIZING OR FINALIZATION, A WRAP, QUIETUS, STOPPAGE, SINDUP AND PAYOFF, CURTAIN, CURTAINS, ALL SHE WROTE, FALL OF HE CURTAIN, END OF THE ROAD OR LINE, DECEASE, TAPS, DEATH, LAST, DEMISE, "LATTER END" BIBLE, LAST GRASP OR BREATH, FINAL TWITCH, LAST THROW LAST LEGS, LAST HURRAH, OMEGA, A, IZZARD, GOAL, DESTINATION STOPPING PLACE, RESTING PLACE, FINISH LINE, TAPE AND WIRE, JOURNEY'S END, LAST STOP, DENOUEMENT, CATASTROPHE, APOCALYPSE, FINAL SOLUTION, RESOLUTION LAST OR FINAL WORDS, PERORATION, SWAN SONG, DYING WORDS, ENVOI CODA, EPILOGUE, FATE, DESTINY, LAST THINGS, ESCHATOLOGY, LAST TRUMPET, GABRIEL'S TRUMPET, CRACK OF DOOM, DOOM, EFFECT, HAPPY ENDING, HOLLYWOOD ENDING, WALKING INTO THE SUNSET!
ALL:
ALL, THE WHOLE, THE ENTIRETY, EVERYTHING, ALL THE ABOVE, OR ALL OF THE ABOVE, THE AGGREGATE, THE ASSEMBLAGE, ONE AND ALL, ALL AND SUNDRY, EACH AND EVERY, COMPLETE WORKS, PACKAGE, SET, COMPLEMENT, PACKAGE DEAL, THE LOT, THE CORPUS, ALL SHE WROTE, THE ENSEMBLE, BE-ALL, BE-ALL AND END-ALL, BEGINNING AND END, "ALPHA AND OMEGA" – BIBLE, A TO Z, A TO IZZARD, HE WHOLE RANGE OF SPECTRUM, LENGTH AND BREADTH, SUM AND SUBSTANCE; EVERYTHING FROM SOUP TO NUTS AND EVERYTHING BUT THE KITCHEN SINK, GRAND DESIGN, WORLD VIEW AND THE BIG PICTURE!
SUPREMACY:
PRIMACY, PARAMOUNTCY, FIRST PLACE, HEIGHT, ACME, ZENITH, BE-ALL AND END-ALL, SUMMIT, TOP SPOT, SOVEREIGNTY, RULE, HEGEMONY, CONTROL, KINGSHIP, DOMINION, LORDSHIP, IMPERIUM, WORLD POWER, COMMAND, SWAY MASTERY, MASTERSHIP LEADERSHIP, HEADSHIP, PRESIDENCY, AUTHORITY, DIRECTORSHIP, MANAGEMENT, JURISDICTION, POWER, SAY AND LAST WORD, INFLUENCE, EFFECTIVENESS, MAXIMUM, HIGHEST MOST, NE PLUS ULTRA, NO MORE BEYOND, THE MAX, CHAMPIONSHIP, CROWN, LAURELS PALMS, FIRST PRIZE, BLUE RIBBON, NEW HIGH, RECORD!
DEAREST LORD JESUS WHAT ARE THE STEPS TO FOLLOW IN "BE ALL AND END-ALL!"?
"THIS IS I, HELENE, YOUR JESUS, YOUR FRIEND AND YOU ARE MY LITTLE ONE, MY CHILD IN PROGRESS. YOU HAVE LEARNED OVER THE LAST TWO DECADES TO BE, SIMPLY BE AND THE TIME HAS COME FOR YOU TO ENTER THE DISCIPLINARIAN SCHOOL AND WHAT IS MANDATORY THERE IS "LISTENING" – STEP NO. ONE AND IS PRIMARY EVERY SECOND OF THE DAY. THIS IS ACCOMPLISHED BY THE HIGHEST RANK OF STUDENTS!"
STEP NO. ONE IS LISTENING WITH FOCUS AND ATTENTION.
STEP NO. TWO IS TO OBEY MY COMMANDS DILIGENTLY.
YOU WILL SUBMERGE FROM YOUR INSIGNIFICANCE,
UNIMPORTANCE AND MEDIOCRITY.
I WILL TEACH YOU TO EXCEL, OVERCOME ALL ODDS,
CARRYING DAYS WITH ALMIGHTY STRENGTH.
IN 2013 YOU WILL BE AT YOUR BEST AS YOU TRIUMPH,
WIN, BECOME BETTER THAN EVER!
IT IS I, JESUS, YOUR FRIEND THAT IS YOUR CAREGIVER AND CURE!
THANK YOU LORD JESUS. I PLAN TO PLEASE YOU IN YOUR BE ALL AND END ALL!
WILL ERRAND BE THERE FOR ME EVERY DAY FROM THIS TIME ON?
ANGELS ARE ALWAYS THERE AT YOUR BECKONING CALL.
THEY KNOW YOU BY HEART.
I WANT TO LOVE THEM WHOLEHEARTEDLY TOO LORD.
I LOVE YOU LORD JESUS CHRIST, MY SAVIOR, YOU ARE OUR ETERNAL LOVE.
WHAT ARE YOUR FIRST COMMANDS TONIGHT FOR ME LORD JESUS?
PRAY. DO ALMS. SERVE EVERY DAY. BE THANKFUL. LAUGH.
SPEAK MY WORDS. SHARE THEM. SING THEM.
RECITE POETICALLY. BE BENEVOLENT ALWAYS.
ERRAND IS ALWAYS THERE HELENE.
GOODNIGHT MY LOVED ONE.
GOODNIGHT MY LORD!
GOODNIGHT ERRAND MY ANGELIC FRIEND.
GOODNIGHT HELENE OUR SWEETHEART.
MY HEART IS GLOWING WITH LOVE TONIGHT.
I THANK YOU GOD SO GOOD TO ME WITH BLESSINGS GALORE!