PROPHETIC PRAYER FOR THE SCHOOL OF SWEETHEARTS – JUNE 2008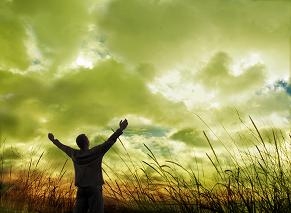 "COURAGE, AND DO NOT BE AFRAID;
PUT YOUR HOPE IN ME AND NO ONE ELSE;
I AM YAHWEH, YOUR ABBA, AND I PROMISE YOU TO BRING YOU HOME SO,
GO AND DEMONSTRATE MY POWER AND MY MERCY;
I AM WITH YOU: GO, GO AND TELL EVERYONE:
HELP COMES FROM GOD, HOPE COMES FROM GOD;
TURN TO HIM AND HE WILL SAVE YOU.~
I BLESS YOU, HELENE, RESTLESS SOUL MASTER,
HONOUR MY NAME ALWAYS!"
True Life in God.
AS CHRISTIANS WE LIVE WITH JESUS,
LOVE JESUS AND ARE LED TO SERVE HIM!
HE IS THE TRUTH, THE LIGHT, THE WAY AND
THE MOST REMARKABLE FIGURE WHO EVER LIVED.
WE HOLD IN OUR HEARTS THE ONE AND ONLY HOLY SPIRIT
AND KNOW HIS NAME IS "EMMANUEL" AS PROPHESIED.
I INVITE THE WORLD TO MEET IN
ONE ENCOUNTER THE HOLY ONE
DEEPLY IN OUR HEARTS.
ILLUMINATION AND CONSECRATION OF OUR HEARTS TO HIM
FREES US FROM ANY CONFUSION AND TRANSFORMS OUR LIVES.
WELCOME TO THE SCHOOL OF SWEETHEARTS AS WE
SHARE OUR CREATIVE SKILLS, TALENTS AND TREASURES.
THERE IS REVEALED HOW JESUS, WHETHER TALKING TO US ABOUT LOVE,
WISDOM OR MATERIALISM, HE GUIDES US ALONG OUR PATH TO HEAVEN
REMOVING THE MYSTERY OF HIS EVERLASTING PRESENCE! AMEN!